Answering Your Solar Questions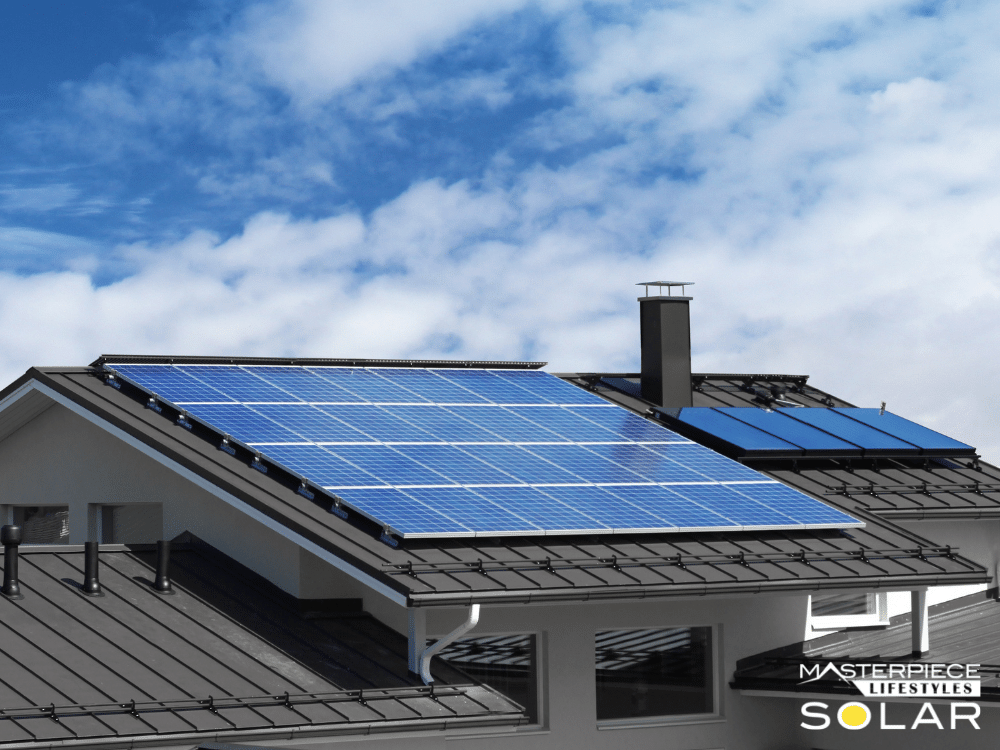 Considering switching to solar, as with anything, will bring up some typical questions and concerns. That's normal, and we're glad you're taking it seriously.
The Masterpiece Solar team wants to make solar as simple as possible.
You can always reach out to us to answer any questions. However, we want to address our 4 biggest questions here:
Is there a warranty on a solar power system?
Our projects all include a 30-year bumper-to-bumper warranty. That means if anything we touch has an issue down the road, we will fix it for you.
The warranty has no deductible and remains valid as long as all maintenance is completed by the installation company.
Will having solar panels protect me from power cuts?
If you elect to install a battery alongside your solar system then yes, you will at least partially retain power during a cut. (How much power you retain depends on your consumption and number of batteries added to your system)
However, without a battery, your system will shut off when there is a power cut. This is done so that your panels aren't pumping electricity into a grid that a utility worker is working on.
I'm concerned about putting holes in my roof to mount panels. Is this a risk for leaks?
For most roofs, punctures do need to be made in order to install the fasteners and mount the panels properly. However, our licensed and credentialed solar installation partners flash the penetrations as standard, to ensure a leak-proof installation for decades to come.
Are panels on my roof safe during a hurricane?
Florida buildings are required to meet the state's strict wind codes – and solar panels are no different. The mounting techniques are specifically designed to resist Cat 4 & 5 hurricane-speed winds and flying debris, sometimes making the roof even stronger than it was before. We even offer panels that feature an extra high-wind rating, which are required in coastal areas. As with any home improvement covered by homeowner's insurance, should damage occur, a claim can be filed to cover necessary repairs.
These answers came from our FAQs page.